We helped an online reputation software provider improve the user experience of their tools. We designed new interfaces to make it easier to track a brand's visibility in Google results, and to also compare that brand's position relative to other brands.
Problem
Our client was using powerful technologies to collect and qualify online reputation data, but their interfaces were poorly used and off-putting for customers. We were asked to rethink the design of these interfaces so that they better enhanced the quality of the analyses drawn from the data.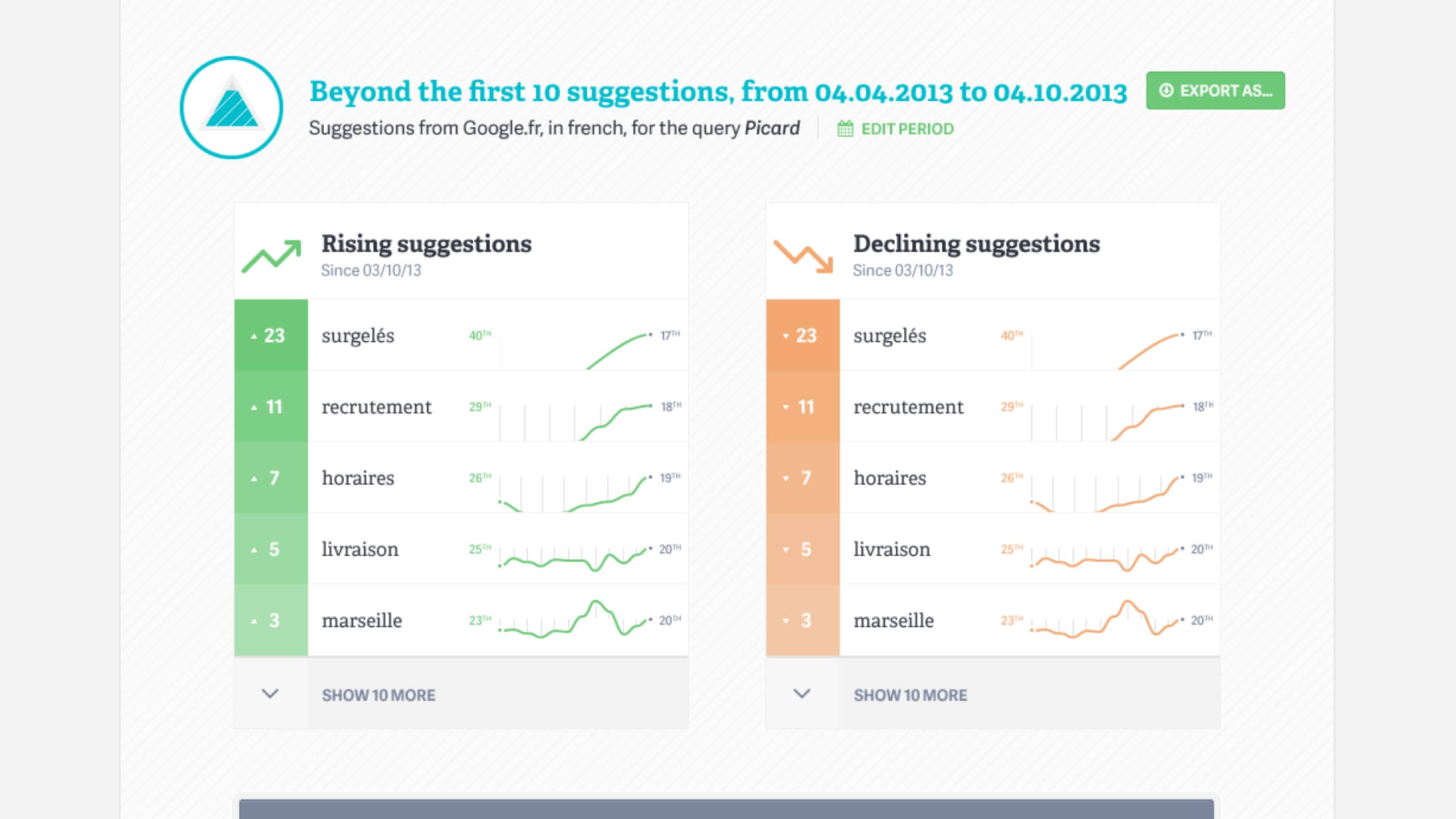 We bring out the most significant trends from the dataset: the sharp increases or decreases in Google searches.
Data
The tool focuses on the automated suggestions offered by Google when entering a query. These suggestions align with the most frequent searches, and therefore reflect search trends. They are useful for monitoring the associations users make about brands.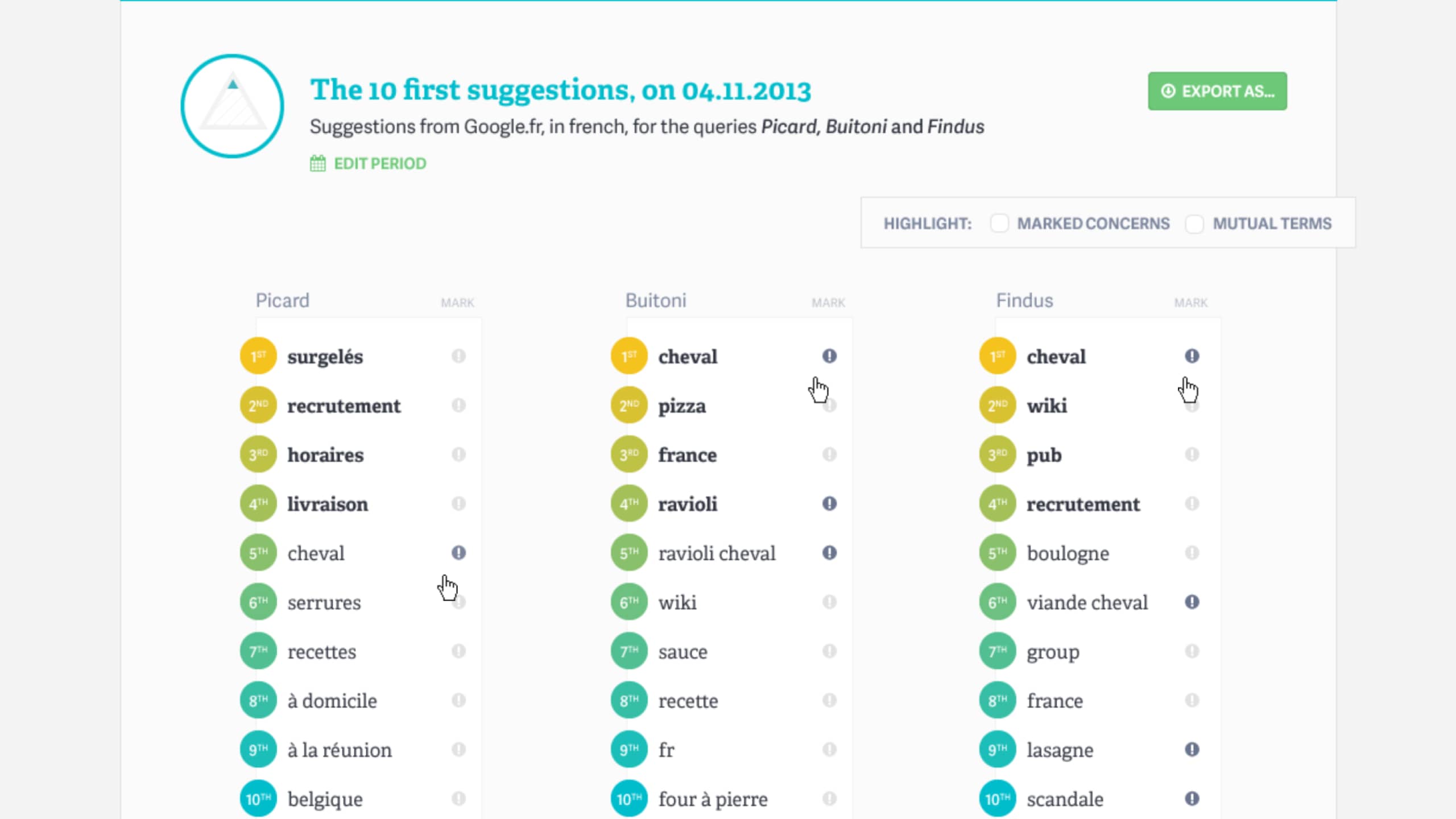 The tool helps to focus on the essentials, showing the suggestions that are most visible to users and most threatening to a brand.
Method
Interviews and tests with users helped us to improve the usability of the interface, as well as to simplify it for users who would benefit from a warning—rather than sophisticated analysis—when the data reveals a risk to their brand.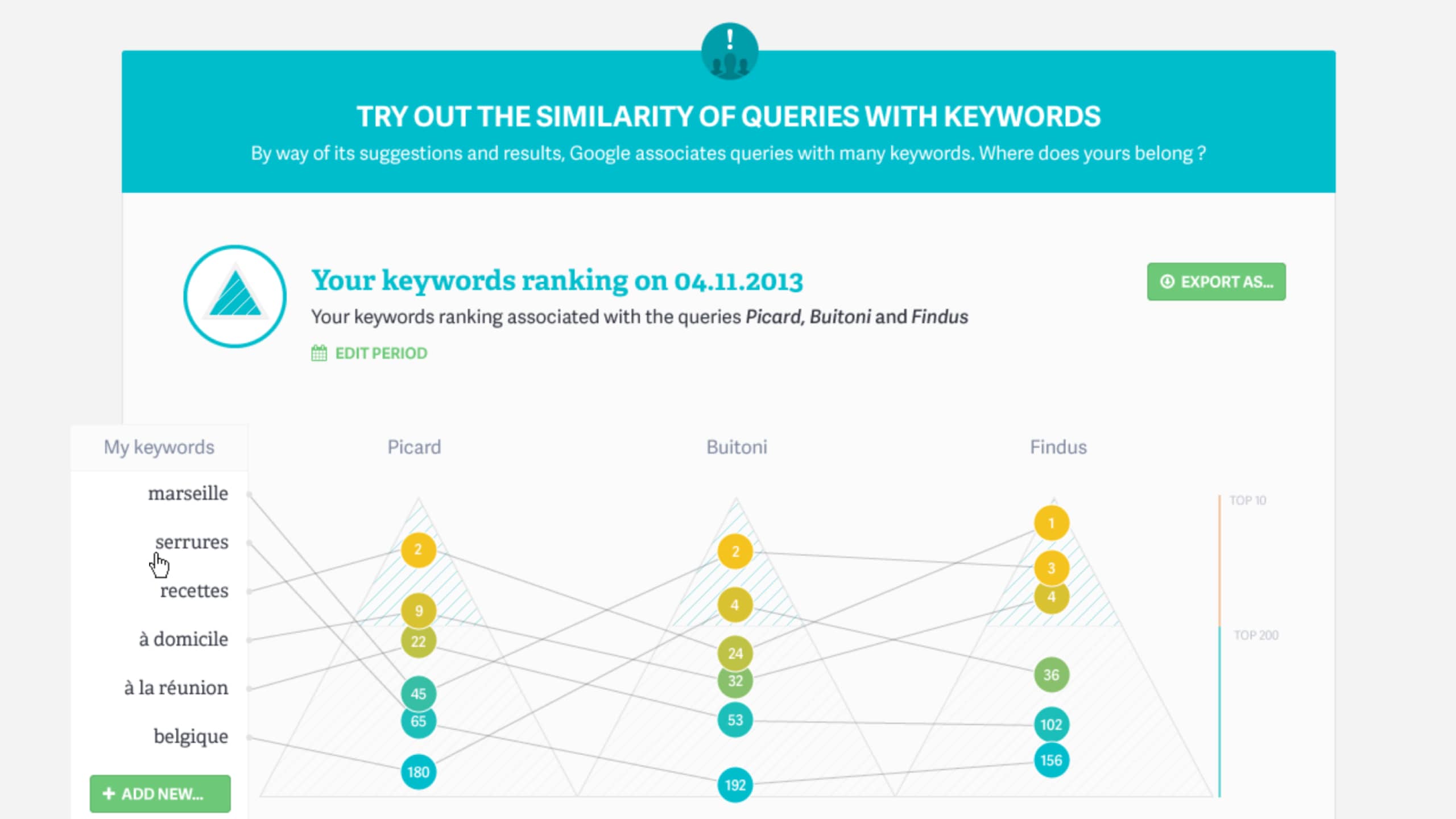 The tool helps make comparisons with competitors thanks to a simple visual vocabulary that explains how the data is collected and processed.
Solution
We focused in particular on the functionalities that help a brand to follow its positioning over time, and to anticipate future trends. We therefore chose simple graphs, centered on positions over time rather than precise values. Our solution also helps a brand to draw comparisons with competitors in order to put results into context.
Highlight
We created a vocabulary specific to the tool, favoring human body metaphors.