We produced an educational simulator to raise awareness of energy flexibility, and its potential to make our electricity consumption more sustainable. In four months' work with EDF's R&D researchers, we demonstrated that it's possible to help large audiences understand complicated energy concepts. We did this by using visualization, physical interaction and play.
Problem
Energy flexibility relates to the ability of our electrical devices to vary their electricity consumption during the day. For instance, if a device is not used during peak hours, this can help smooth consumption peaks and take pressure off the overall power grid. This encourages citizens to consume energy more sustainably thanks to better equipment and management decisions. The EDF R&D team wanted to raise awareness of this concept in a way that could be understood by trend-setters such as decision-makers, manufacturers, journalists, etc.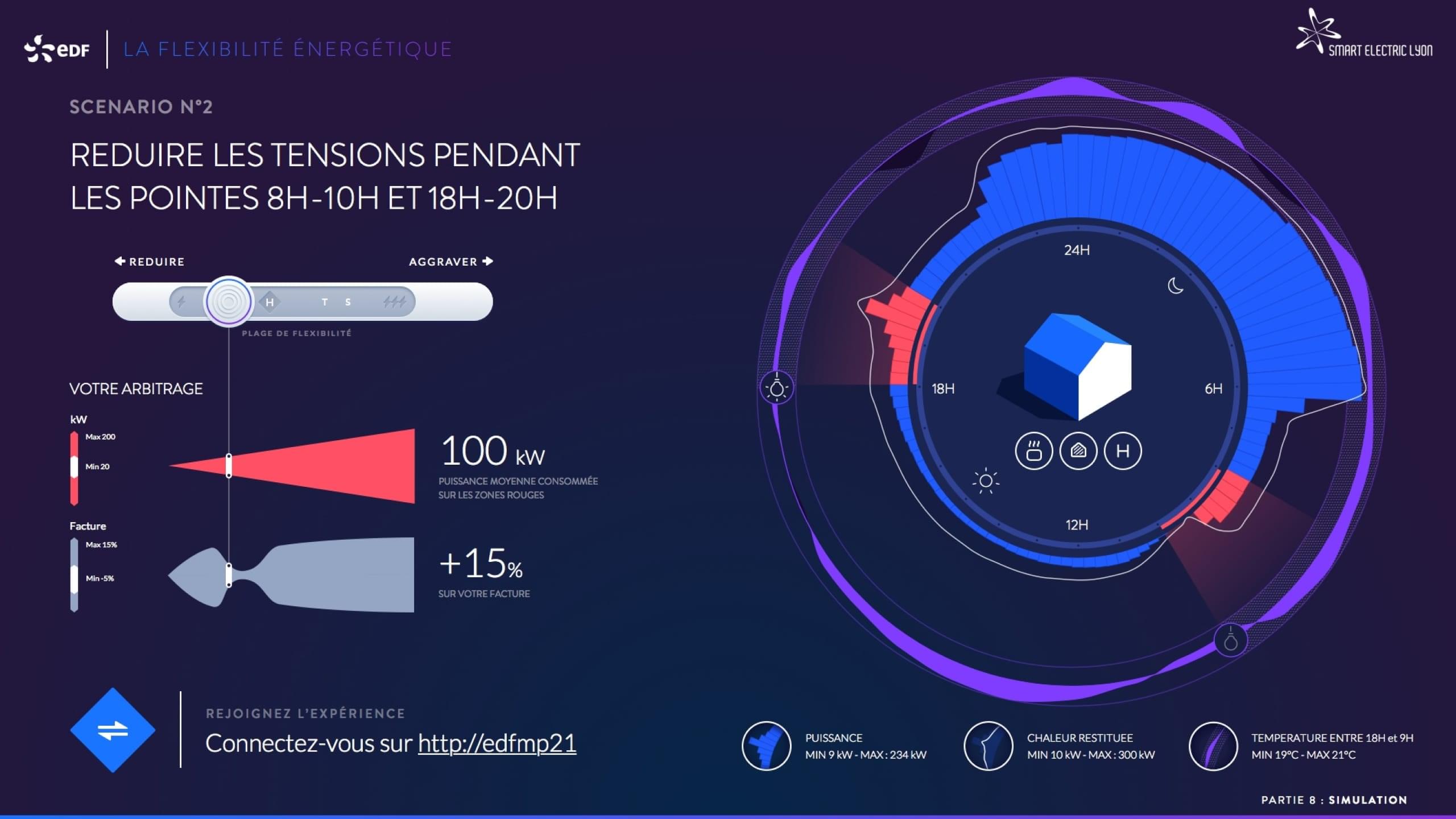 Visitors use intuition and deduction to learn how to clear their load curve during peak hours on the electrical network.
Data
We worked directly with EDF's R&D researchers, who provided us with data from the simulation and modeling of the electricity consumption in sample homes.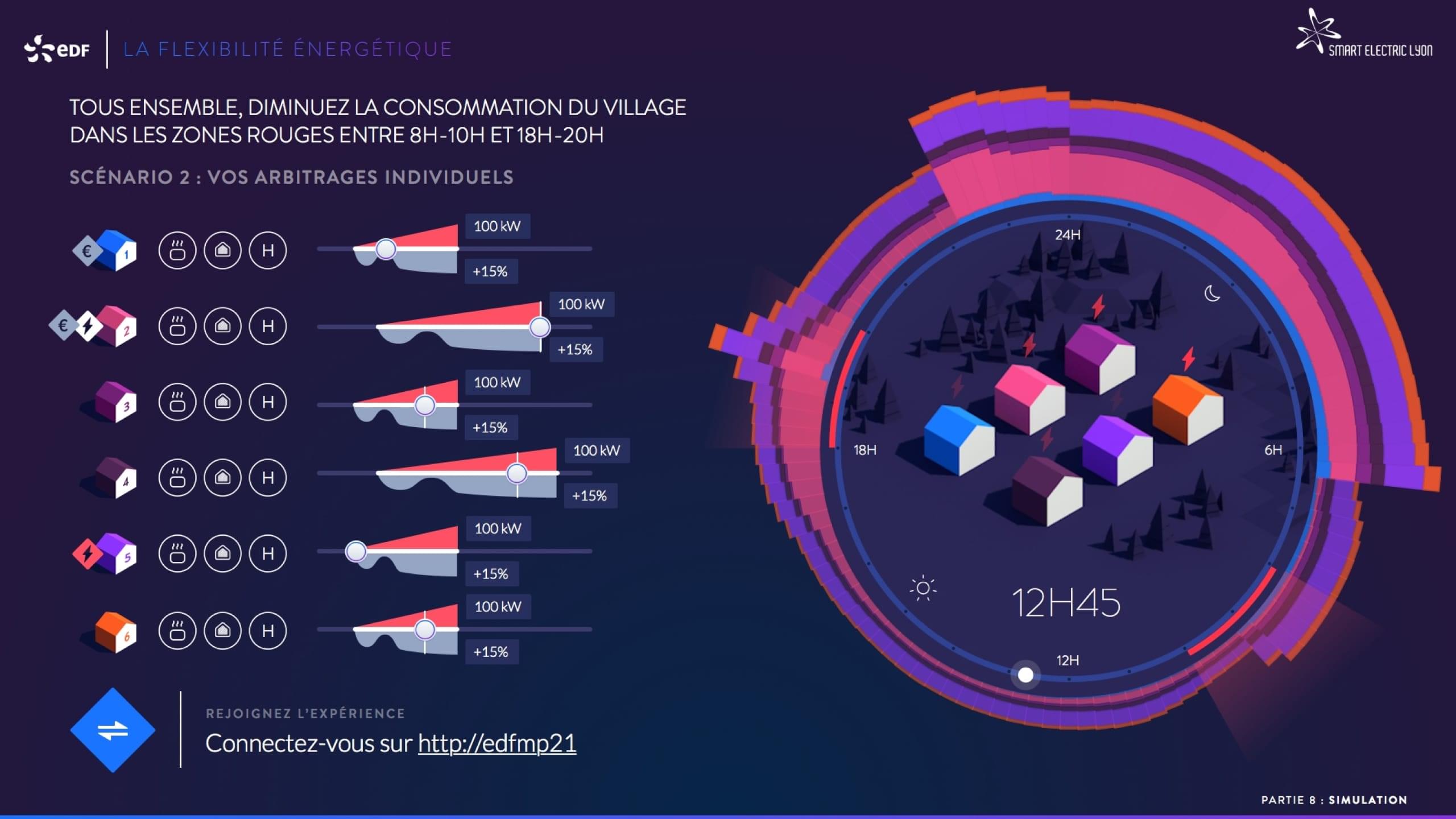 We rolled up the load curves to make the main graphic look like a clock.
Method
We wanted to encourage showroom visitors to take action, and to go beyond simply realizing that energy flexibility is an interesting concept. To place the user at the center of the app as an actor, we worked on introducing three central lines of investigation: on active understanding and taking an explorable explanation approach on enhanced interactivity via a mobile phone-activated device and on a playful dimension that took a collaborative approach.
Solution
We designed a data visualization application that visitors can use to test the flexibility of different electrical devices in different housing configurations. Users can compare the level of flexibility and its effects on such factors as electricity consumption, the temperature in the home, and the bill paid.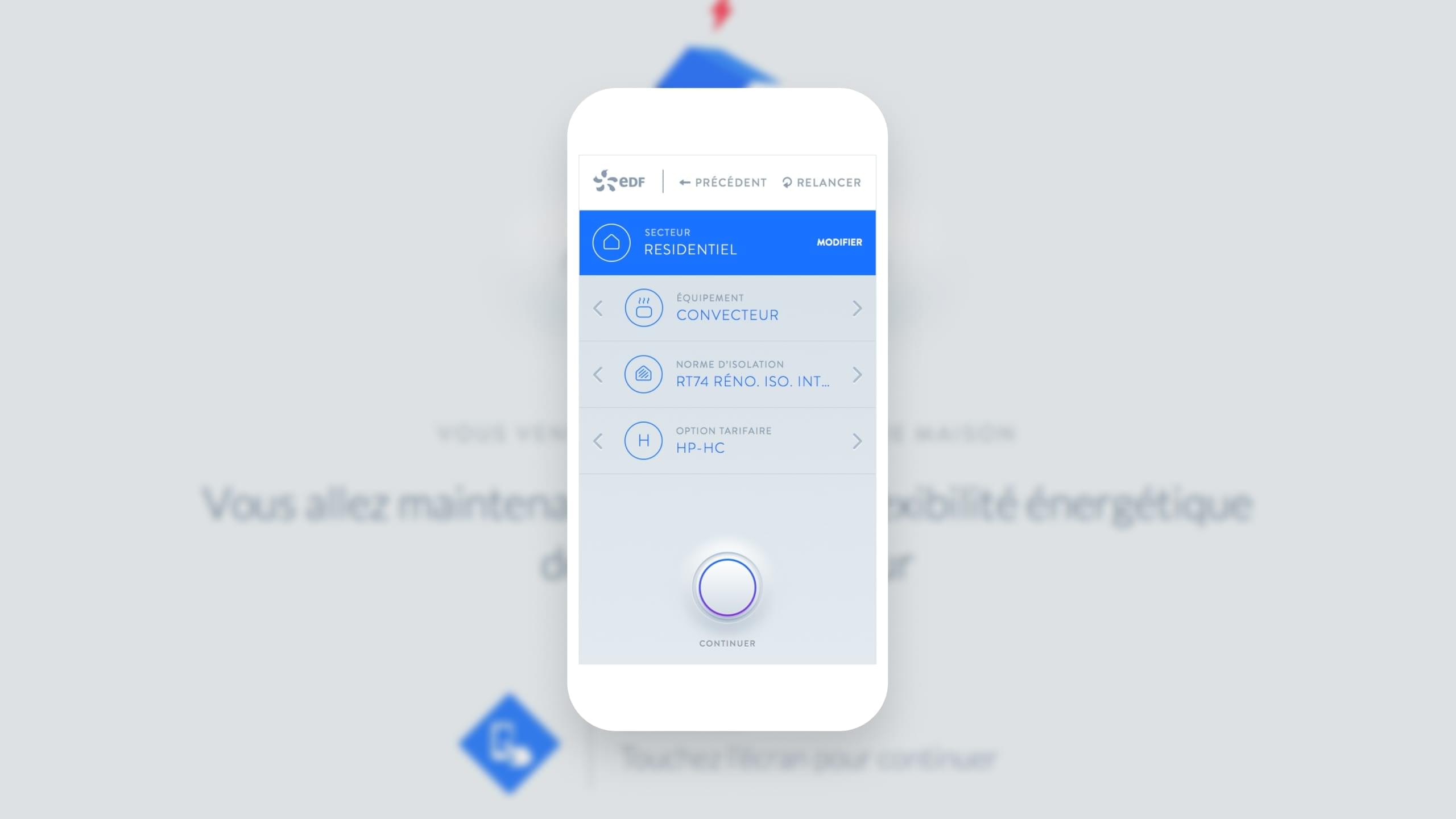 Showroom visitors can change the information on the screen by filtering or moving cursors on their mobile phones.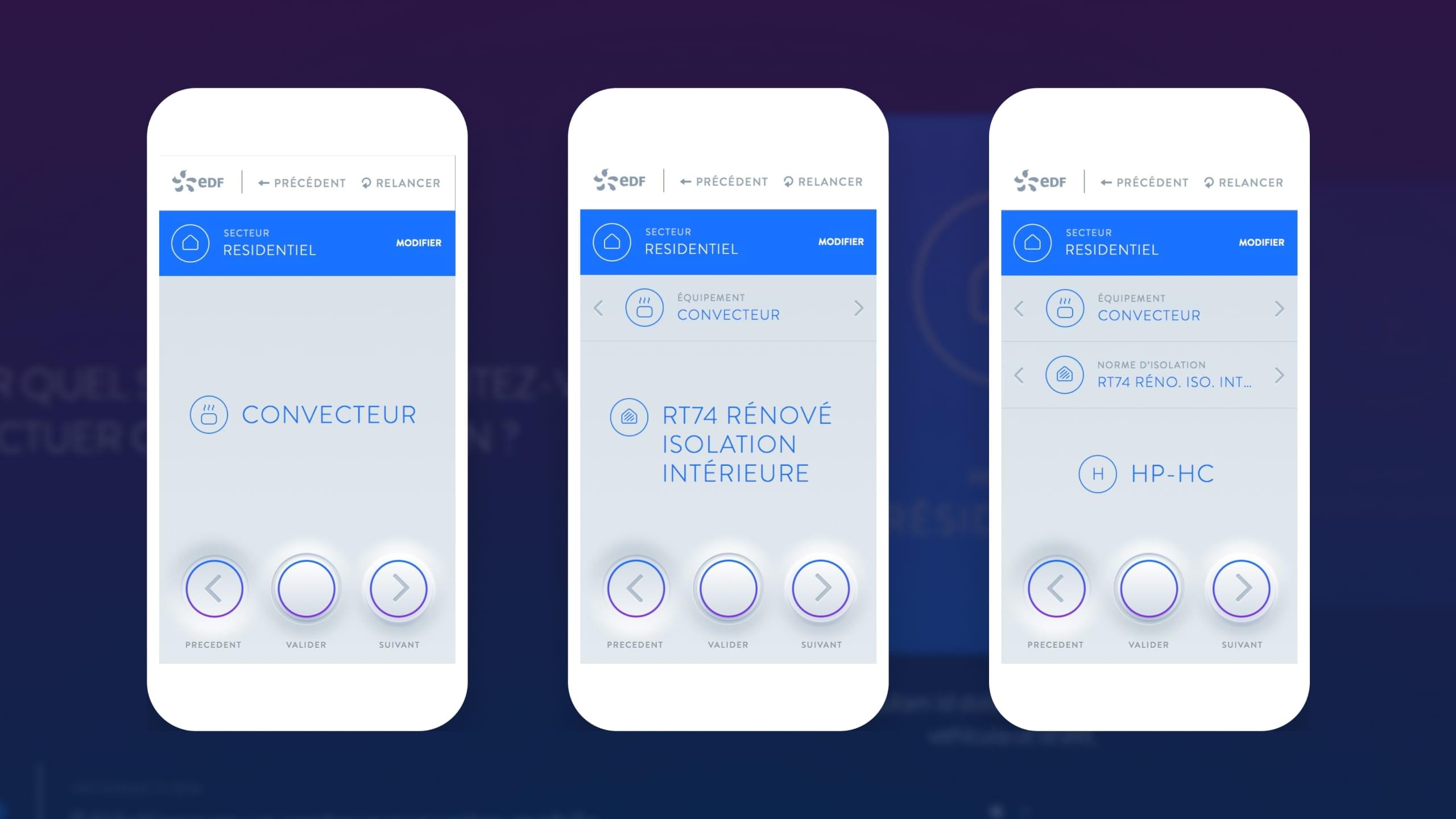 Highlight
The installation is projected on a giant screen so that a large number of visitors can see the visual representations and benefit from the explanations. Using pairing technology, visitors can take control of the app with their mobile phone, which then acts as a remote control to select items and interact with data visualizations.
The app also has a multiplayer mode that allows several participants to interact on a big screen, each from their phone. Together, they take control of a small village and try to improve electricity consumption. This playful dimension—and the fact that it makes everyone care about the behavior of others—strengthens the educational aspect of the project.