We created a living landscape—generated by data—to communicate and share news and events from the video games world. This creative installation was screened for 8 months at the Cité des Sciences in Paris during a major video games exhibition.
Problem
News about video games is everywhere—there are many different and constant sources of information. The Cité des Sciences wanted to capture this vitality and diversity by putting a poetic visual installation at the heart of its video games exhibition. An additional difficulty was imposed on us: the installation had to operate throughout the 8 months of the exhibition without any ongoing maintenance.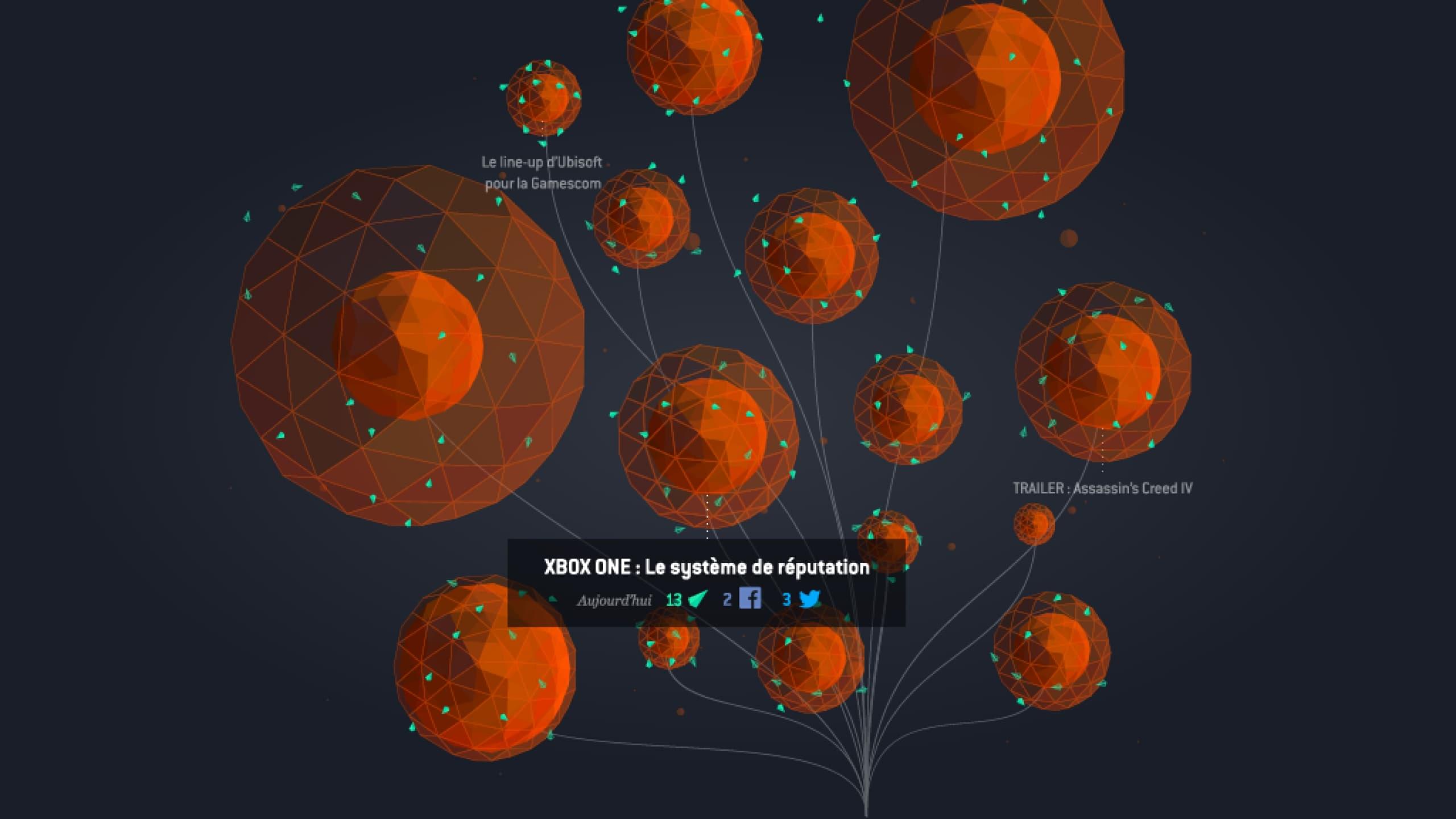 A planet represents each news subject. The size of the nuclei is proportional to the number of articles on the subject and the halo is proportional to the number of social shares.
Data
Our raw material was made up of streams of articles from around 30 sources, such as specialized blogs, general information sites, Google News, Yahoo News, etc. These disparate snippets of news were re-processed by our partner Antidot to obtain a list of hierarchical themes (clustering) via machine learning algorithms. During the 8 months of the exhibition, the application processed more than 20,000 articles and identified around 1,000 current topics.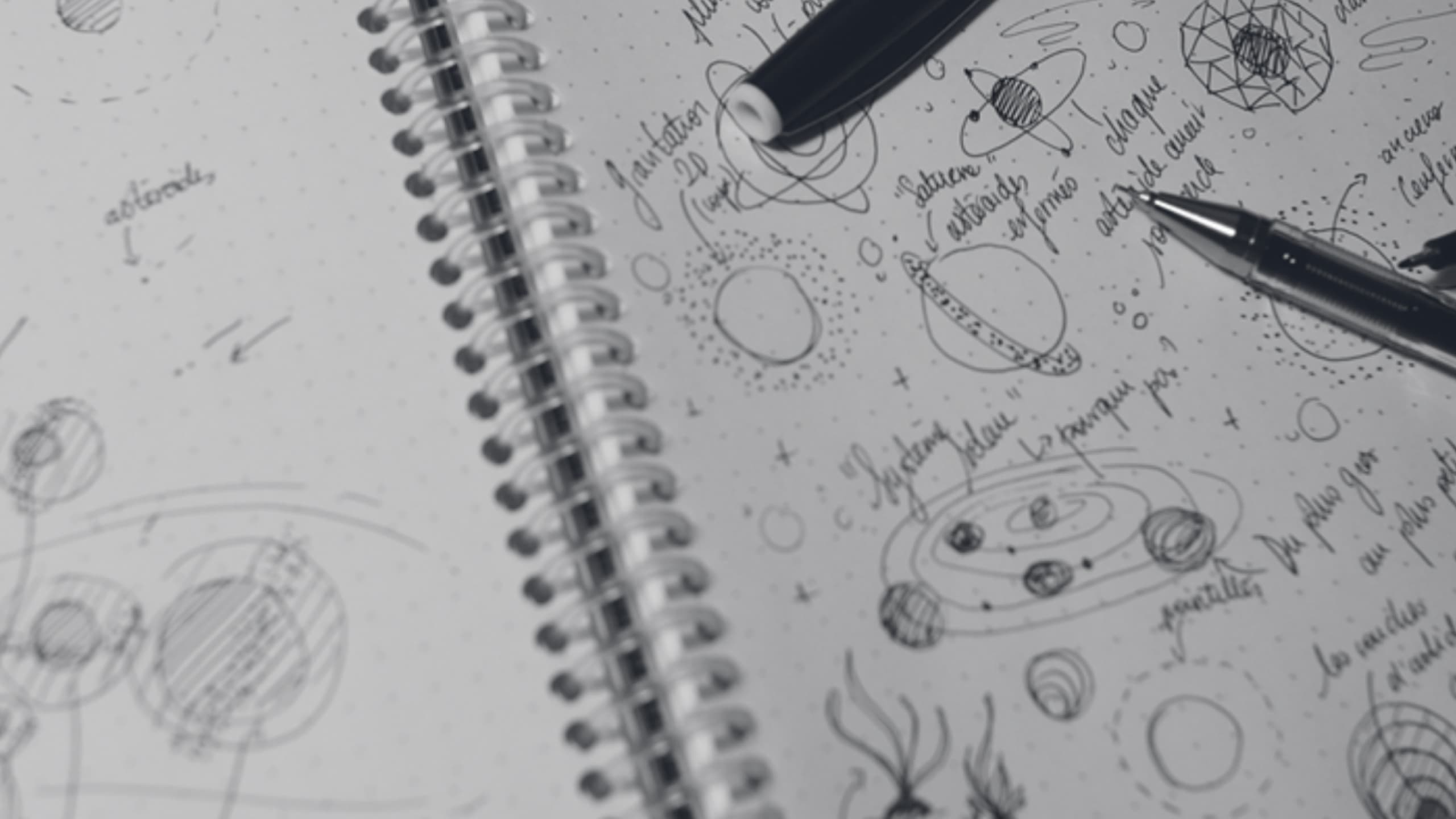 We were inspired by the concept of 'ambient computing'—an ubiquitous world where all computer systems would be as free and natural as the air we breathe.
Method
We sought to build a 'calm' installation. We wanted a device that blended harmoniously into the landscape of the exhibition, remaining discreet, elegant, relaxing; an installation that did not claim to be the center of attention. We wanted visitors to soak up the information in passing, amid the hubbub of the other interactive installations at the exhibition.
The app comes alive thanks to a mysterious energy injected by the data.
Solution
We transformed the articles on video games into a dreamlike landscape where each news item is represented by a planet, while its sharing is presented by a luminous aura; the most recently published articles are represented by satellites. The interface communicates the main news topics. It highlights the differences between very viral subjects that generate a lot of articles, and the more substantive subjects that are followed day after day.
Highlight
With this project, we pursued the idea of transforming data into matter. We often use metaphors from the physical world to give users the impression that data represents concrete, tangible things. Here, we went as far as creating a small parallel universe: the objects of the app share the space inside the screen, they attract or repel each other in line with physical laws such as gravity. By following these rules, the installation was able to evolve independently—based on the data received—throughout the 8 months of the exhibition.