Datagraph is a low-tech robot that draws data visualizations on large vertical surfaces. This creative installation combines 3D printing, mechanics, geometry and Arduino commands to give data flows a physical existence.
Problem
Algorithms and databases are, by their nature, abstract and difficult for the general public to grasp. To allow inexperienced audiences to use these new technologies, we wanted to present them with more of a human dimension.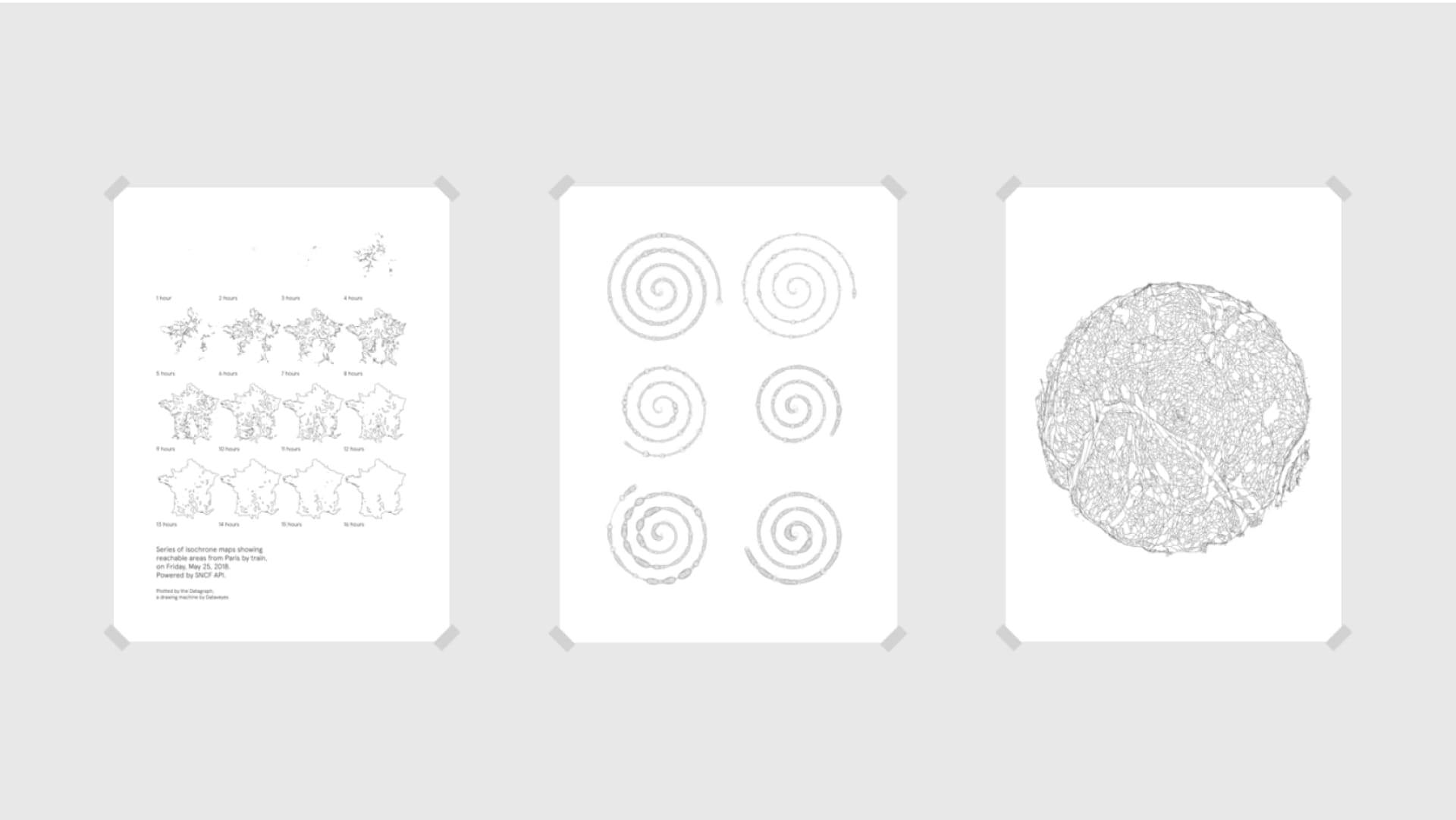 Solution
The system works with an Arduino board. It includes a hardware part: pulleys, servo motors, structure, power supply. Its software includes motor controller firmware and tracking optimization software to reduce movement time. Finally, we added a status display in order to monitor current and upcoming drawings, as well as the estimated time remaining.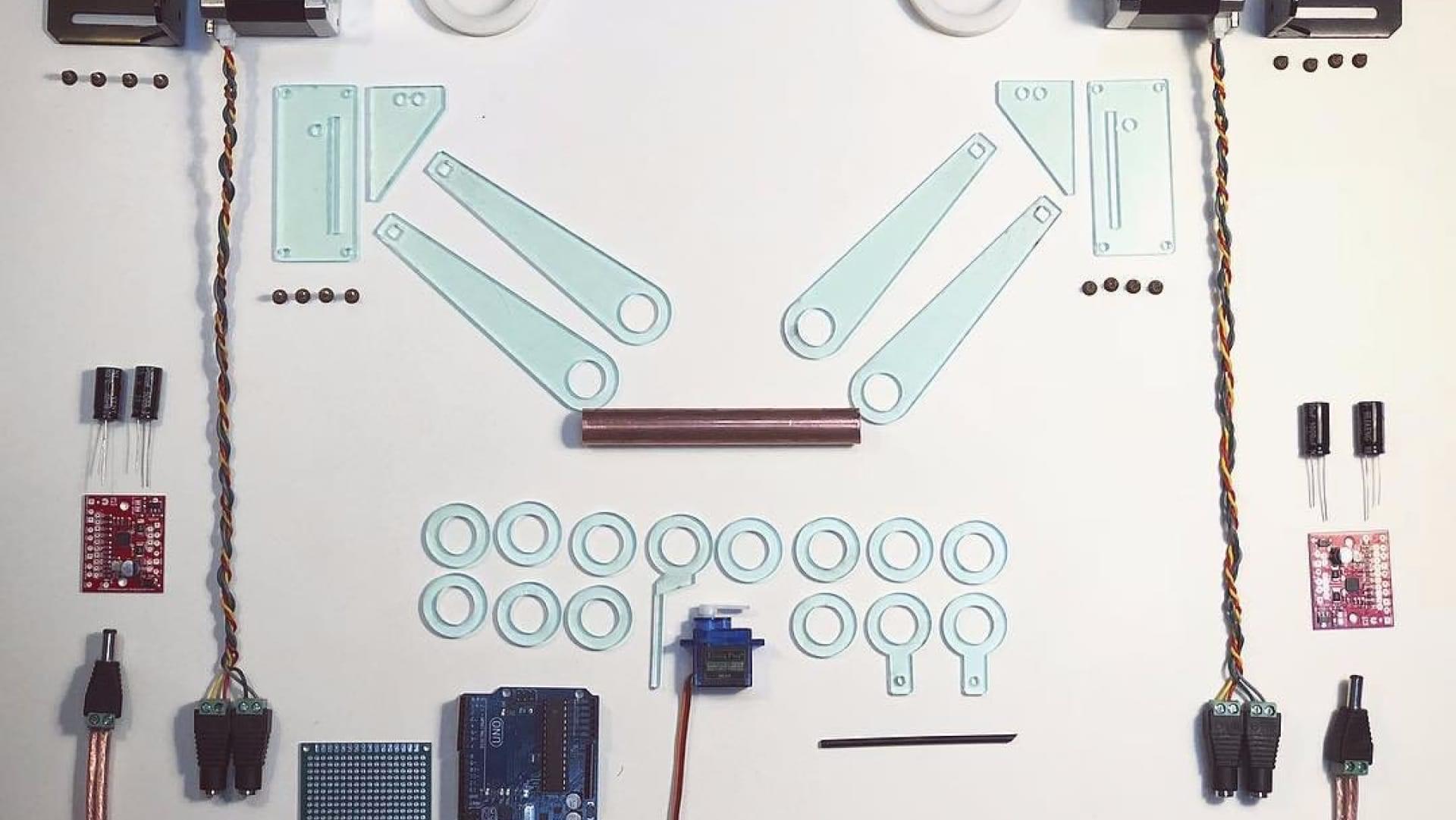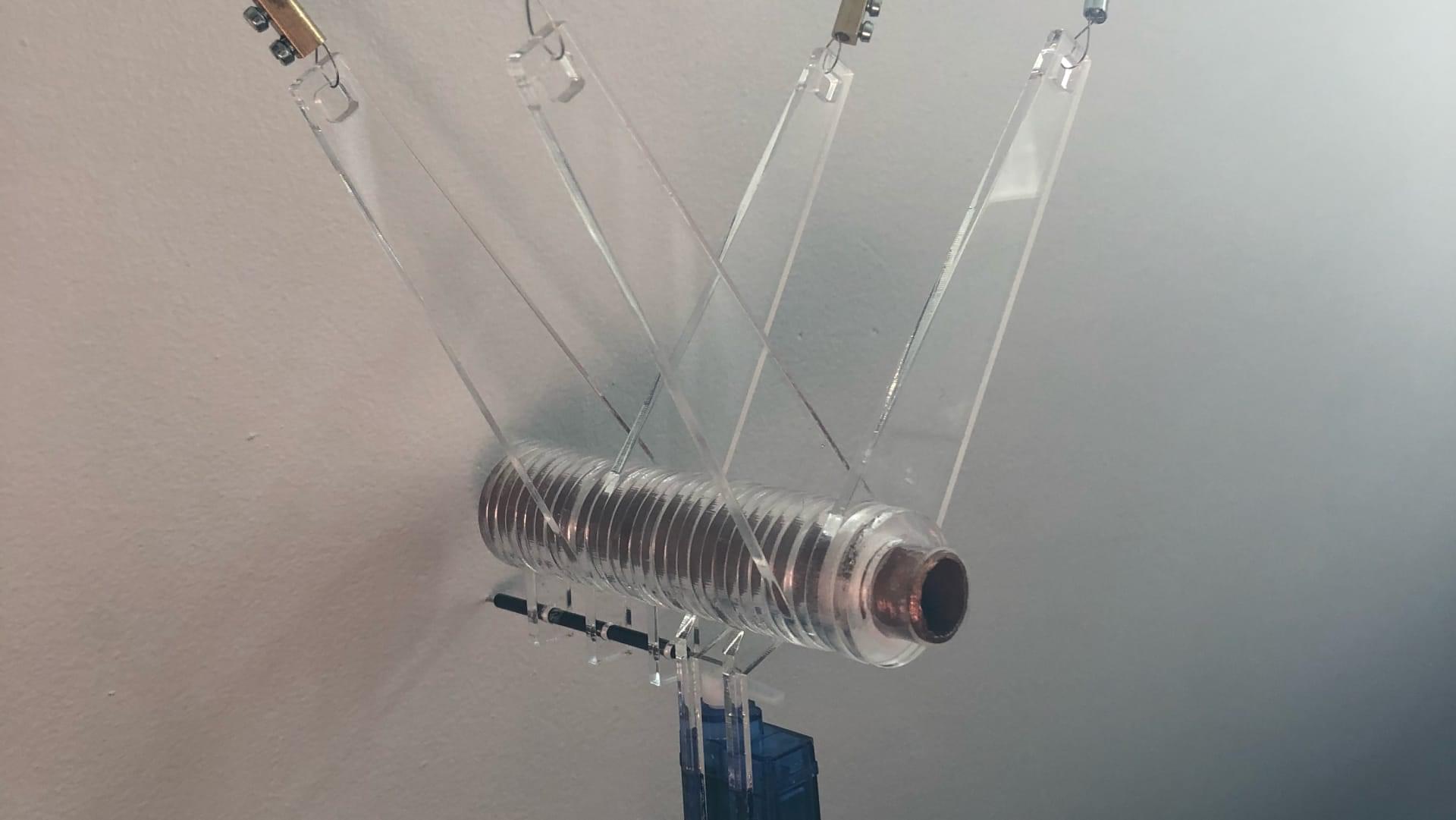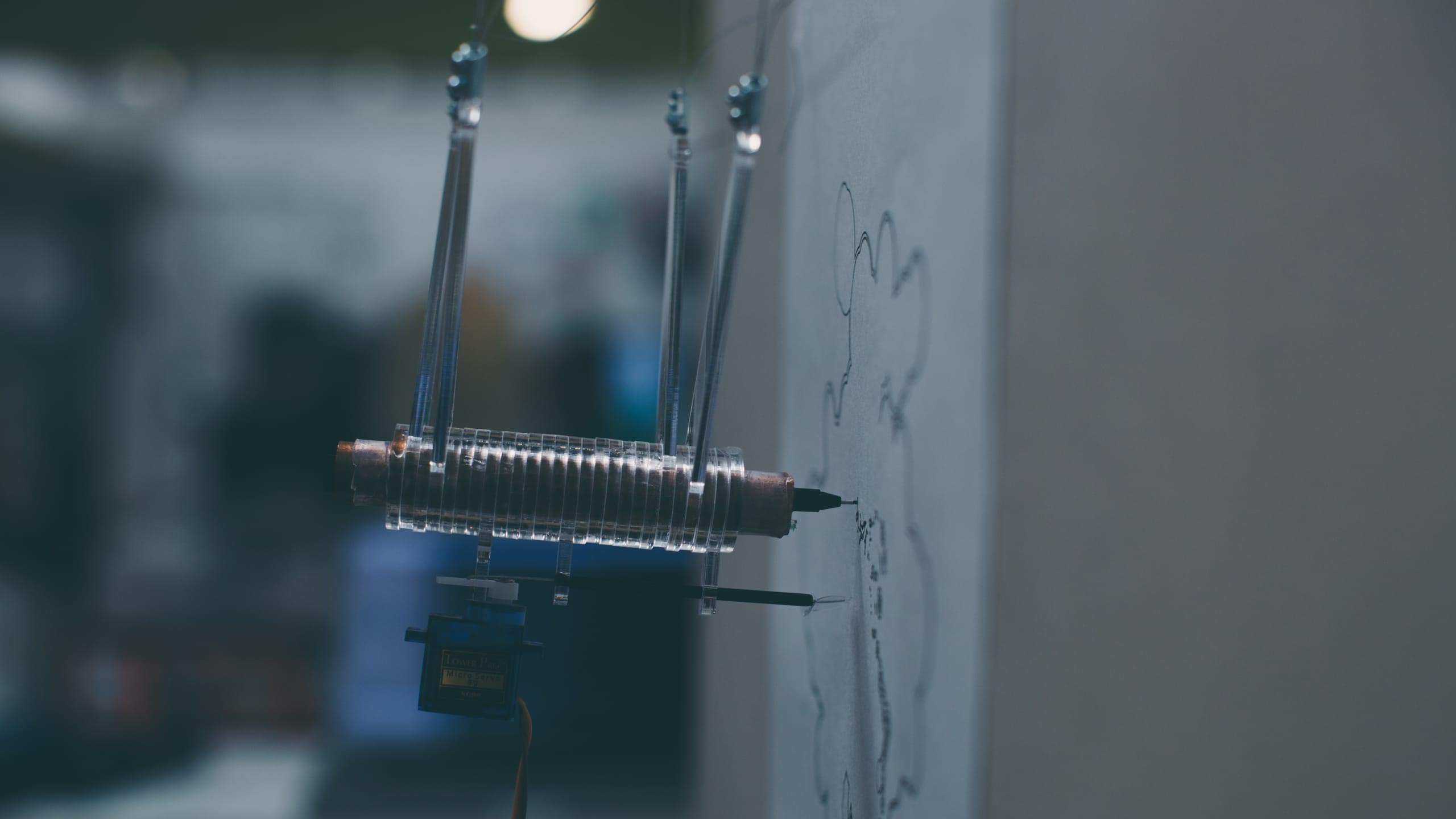 Highlight
The drawing machine can be connected to data streams and translate them into visualizations in real time.