We made a database describing more than 6,000 roads and streets in Paris fun and easy to explore.
Problem
Data describing the streets of Paris tells the history of the capital: its architectural trends, its historical events, the way it has been organized and built, etc. We wanted to make these historical fragments accessible through data visualization.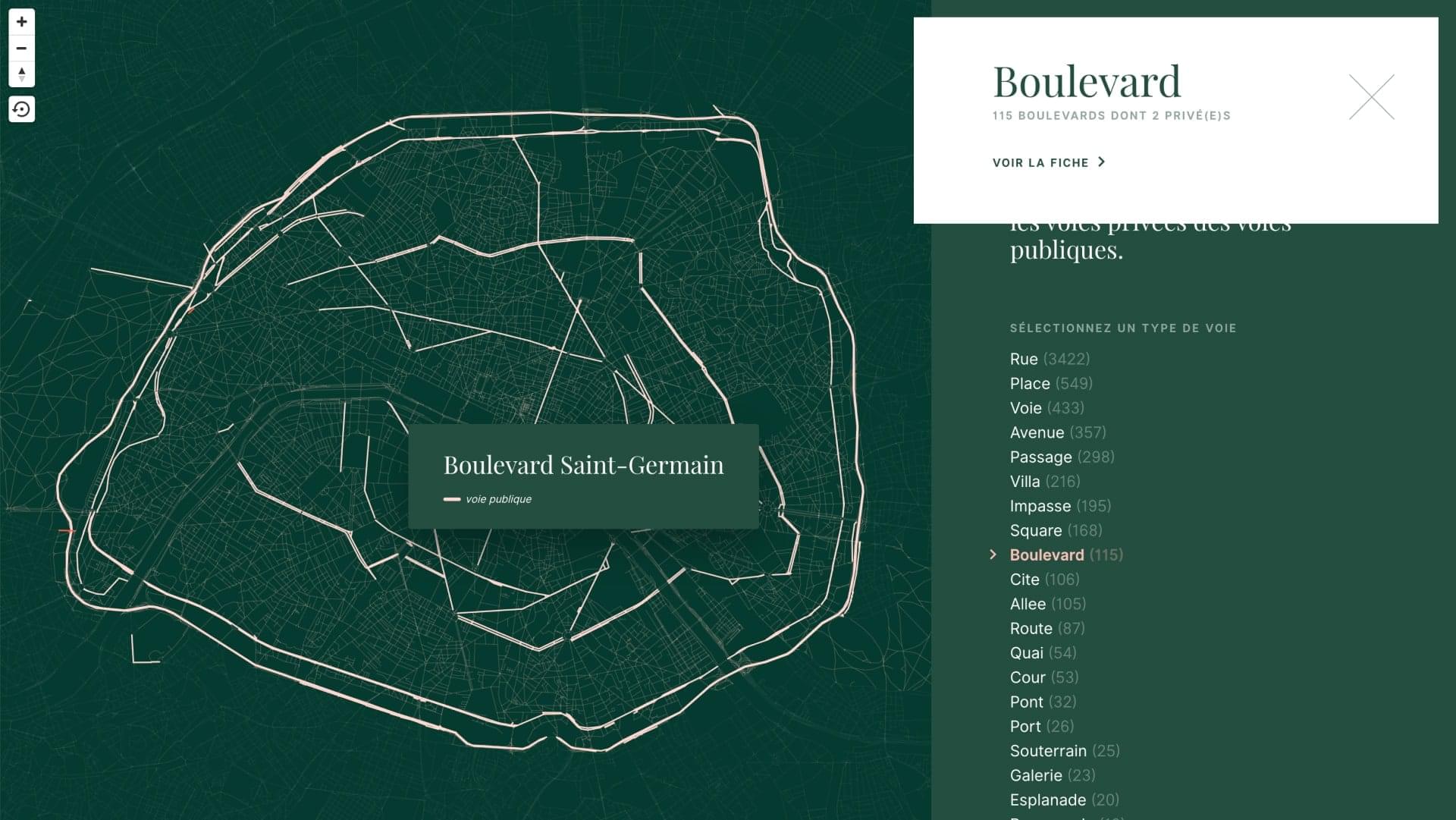 Data
The project uses the VOIE dataset made available by Atelier Parisien d'Urbanisme (Apur).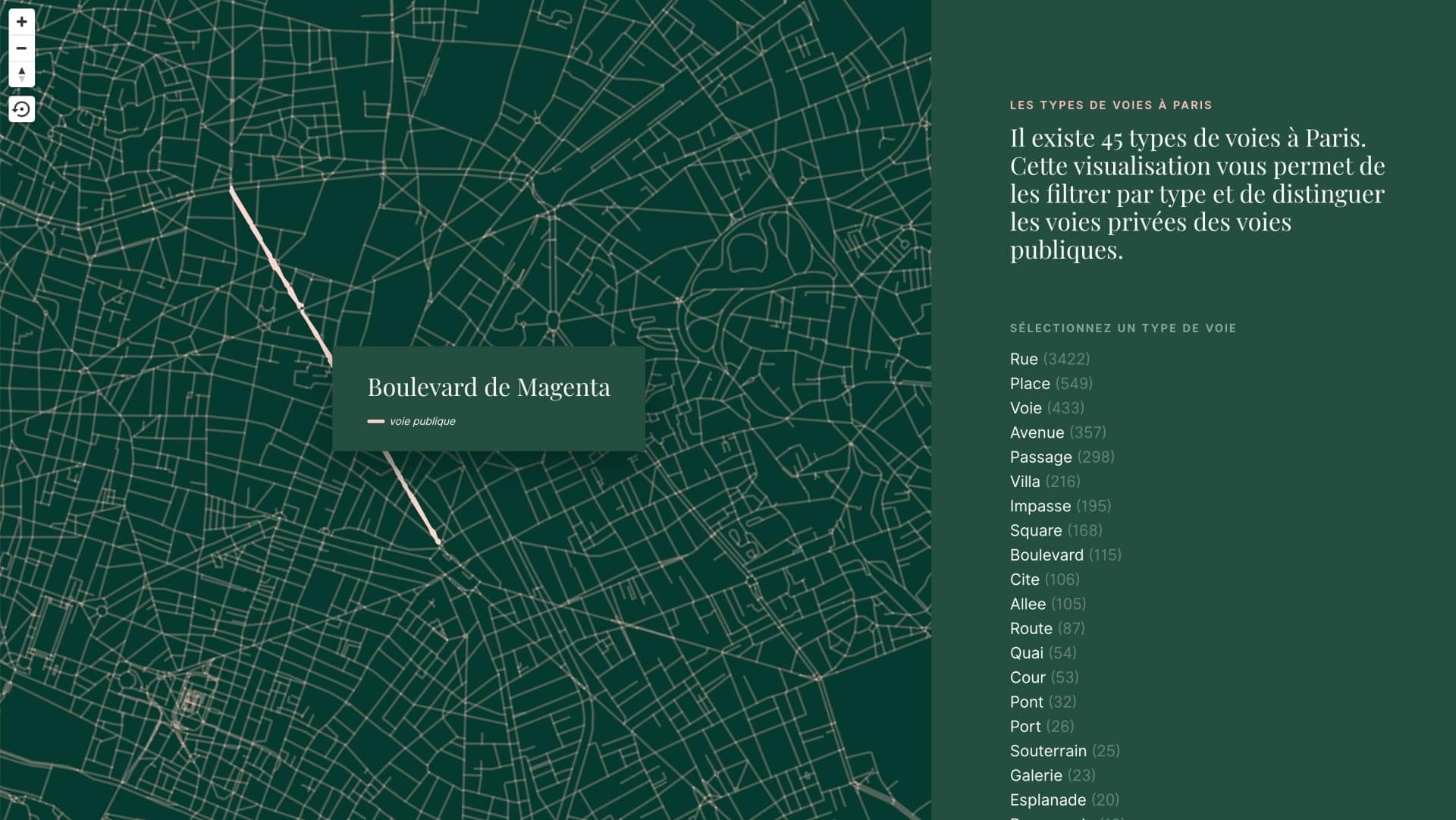 Solution
We sought to solve technical problems such as fluidity and performance. The user can quickly and seamlessly interact with more than 6,000 geographic elements.
Highlight
For each type of road, we provide context, definition, historical references, and short stories.